Today is Weigh in Wednesday with Erin and Alex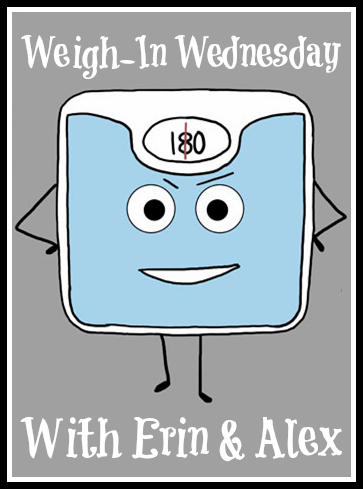 This morning I weighed in at 200 lbs!!! I GAINED ANOTHER FREAKIN' POUND!
I'm really struggling with this wheat free diet. I think I've been eating way too much avocado's, nuts, oils, things that are good for you, but have calories that I'm not keeping track of. Otherwise why would I be gaining weight? I've decided that as well as trying to follow the wheat free eating, I'm going to go back to tracking my weight watcher points as well. This should help ensure that I'm not going too crazy on the fats....even the good ones. The instructor at the course I'm taking said that she considers fats to be "free". They are thermogenic she said. You won't gain weight she said. Well tell that to my scale....

I'm in a grumpy mood this morning. I've tried so hard to get under 200 lbs, and there is that number again, staring up from the scales...taunting me!!! I think it's time to get myself to a weight watchers meeting, I think I might even go today.....I need to regroup.....