Well, here it is, Wednesday, my old friend. Not much has changed around these parts...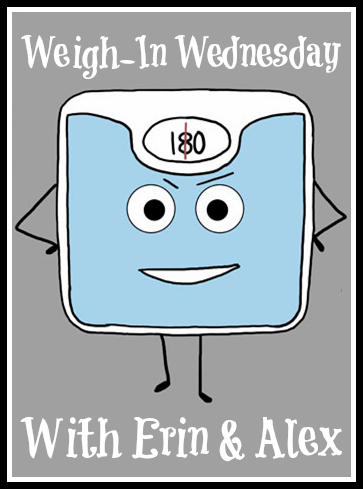 Weighed in this morning at 198.6. That's an increase in 0.6 lbs. Same old song and dance, I've been twirling around this dance floor for weeks, haven't been counting points, haven't been putting in any real effort to lose. I'm amazed that I haven't gained!
Then this morning when linking up with
Erin,
I read
this
blog post by a fellow WIW'er (is that a word?) who is starting up a 10 week challenge. Now, sometimes like in the case of a dietbet, challenges tend to send me in the opposite direction. I am so NON competitive, it isn't even funny. But this challenge looks like it's more just a great way to stay motivated for awhile, so I'M IN! Let's hope it's the kick in the pants I need to get moving!! Check out
Jess
and join us if you want some accountability and some companionship on this journey!
Because it's May 1st after all, its FINALLY sunny and warm(ish) in these parts, and this morning I was reminded of THIS
How many more springs have to go by before I do something about it!